Adapt. Now more than ever.
Turn great ideas into impactful solutions. Work together to meet challenges effectively with Microsoft Power Platform—analyze data, build solutions, automate processes, and create virtual agents.
Build professional-grade apps the easy way
Now everyone can quickly build and share low-code apps with Microsoft Power Apps. Quickly build professional-grade apps, create automated workflows, connect to diverse data sources, and embed dashboards into your apps when you use Power Apps with other Microsoft Power Platform solutions.
Get started quickly Empower your team to start building and launching apps right away using prebuilt templates, drag-and-drop simplicity, and quick deployment—then roll out continuous improvements as needed.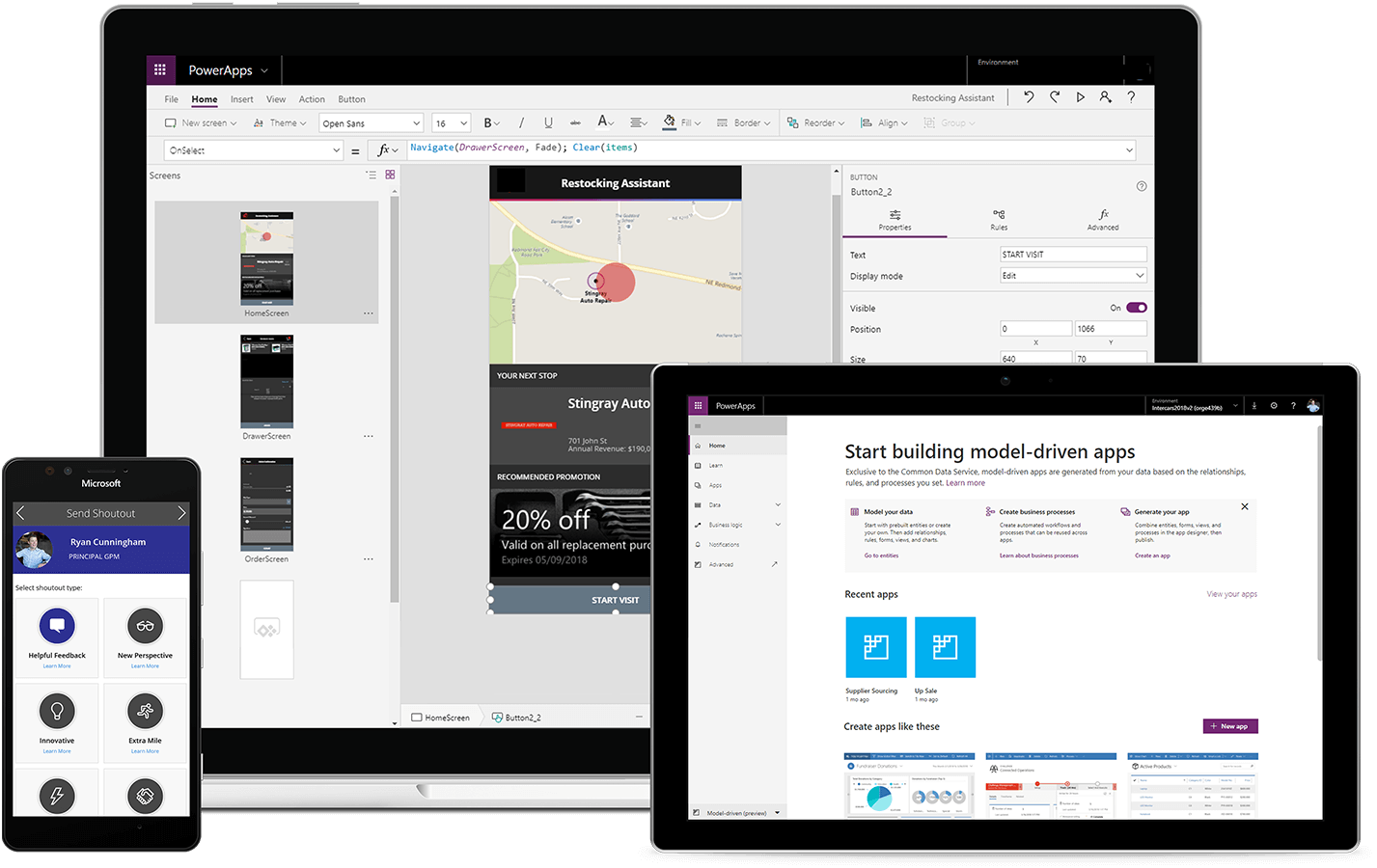 Streamline repetitive tasks and paperless processes with Microsoft Power Automate - focus your attention where it's needed most.
Automate quickly and more securely. Empower your business to build automated processes with flows in Power Automate. Use low-code, drag-and-drop tools and hundreds of pre-built connectors that automate repetitive, mundane tasks with ease.
Record and visualize your end-to-end processes with process advisor, providing guided recommendations for creating flows and deep insights that take the guesswork out of what to automate.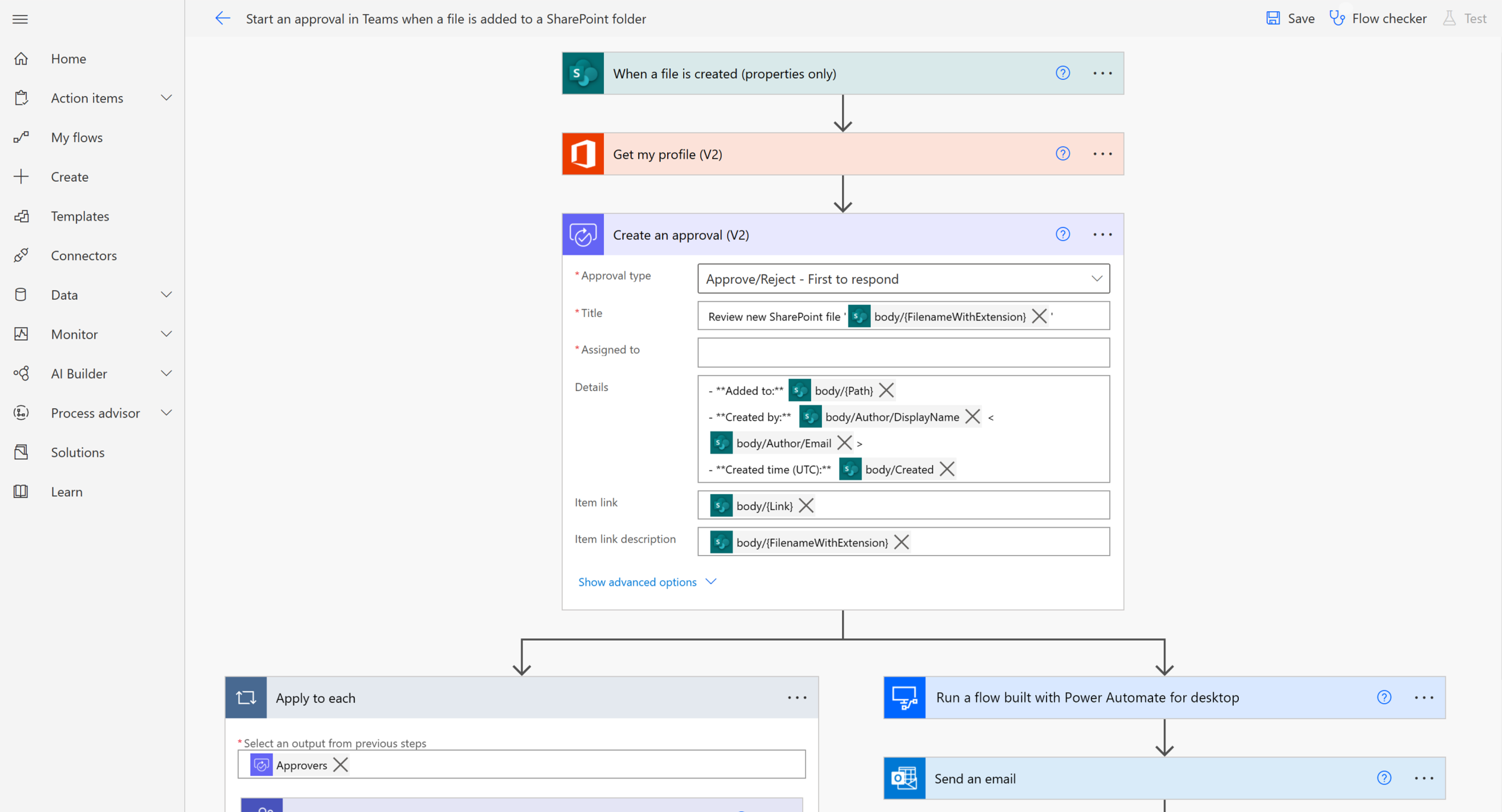 Enable external access with Power Apps portals. Empower anyone—either inside or outside your organization—to interact with Microsoft Dataverse data using portals. Build responsive websites. Easily match websites to the look and feel of your branding with customizable portal templates and responsive themes. Create and manage the content external users and partners can access using an intuitive interface and step-by-step guidance—no code required.
Bring all your data together.
Bring data from the apps you use—including Power BI and Power Automate—together with Microsoft Dataverse and enable your users to interact with it anytime, anywhere. Enrich portals with model-driven forms, views, lists, charts, and dashboards to offer more value with each interaction.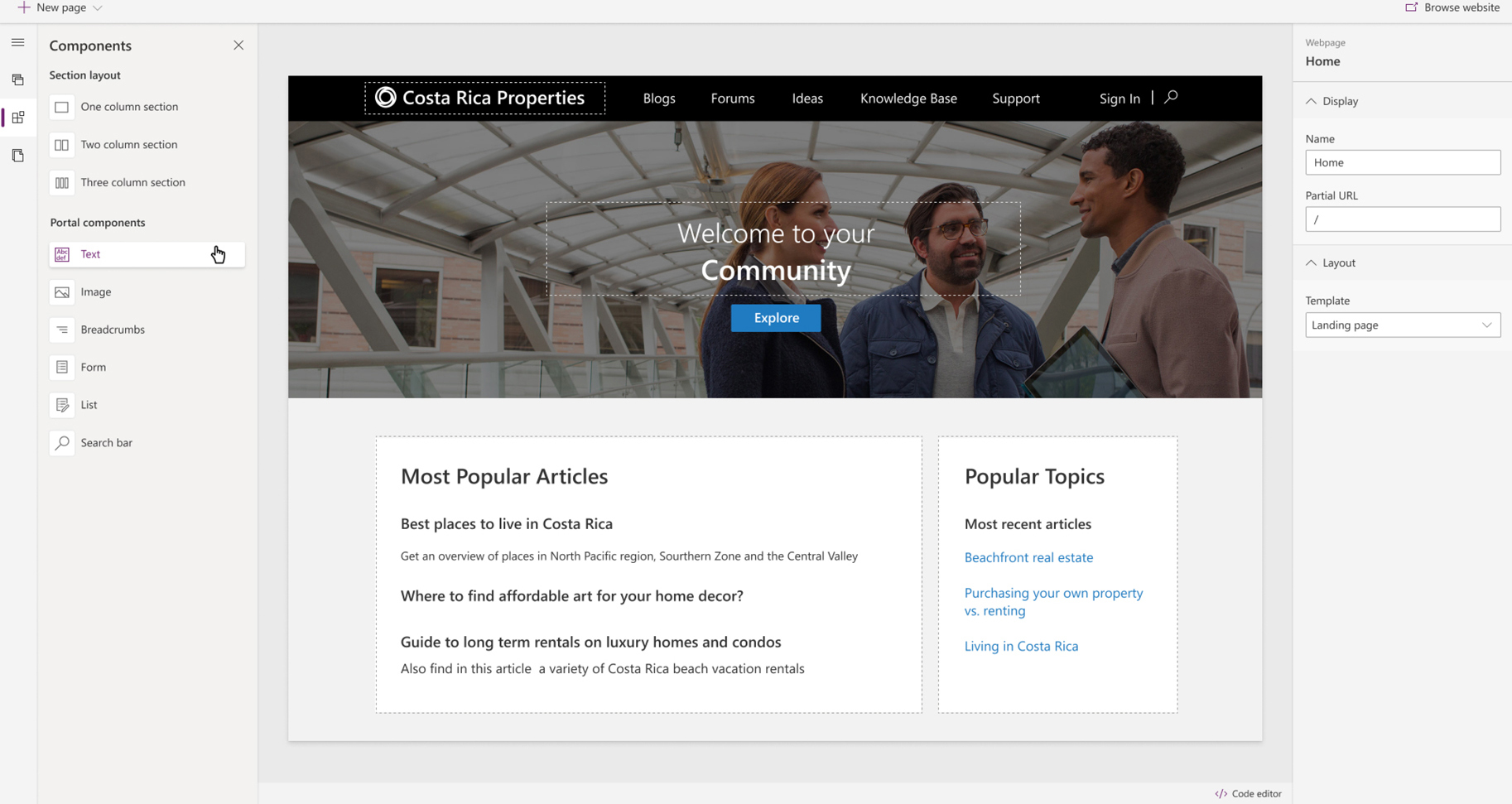 Empower everyone to easily create conversational bots Respond rapidly to your customer and employee needs—at scale—using intelligent conversational bots built with Power Virtual Agents. No coding required.
Build bots quickly and easily Make, test, and publish powerful bots faster than ever using automation, AI, and using a collaborative, low-code graphical interface—with no training required. Deploy across channels and languages Engage with customers and employees in multiple languages across websites, mobile apps, Facebook, Microsoft Teams, or any channel supported by the Azure Bot Framework.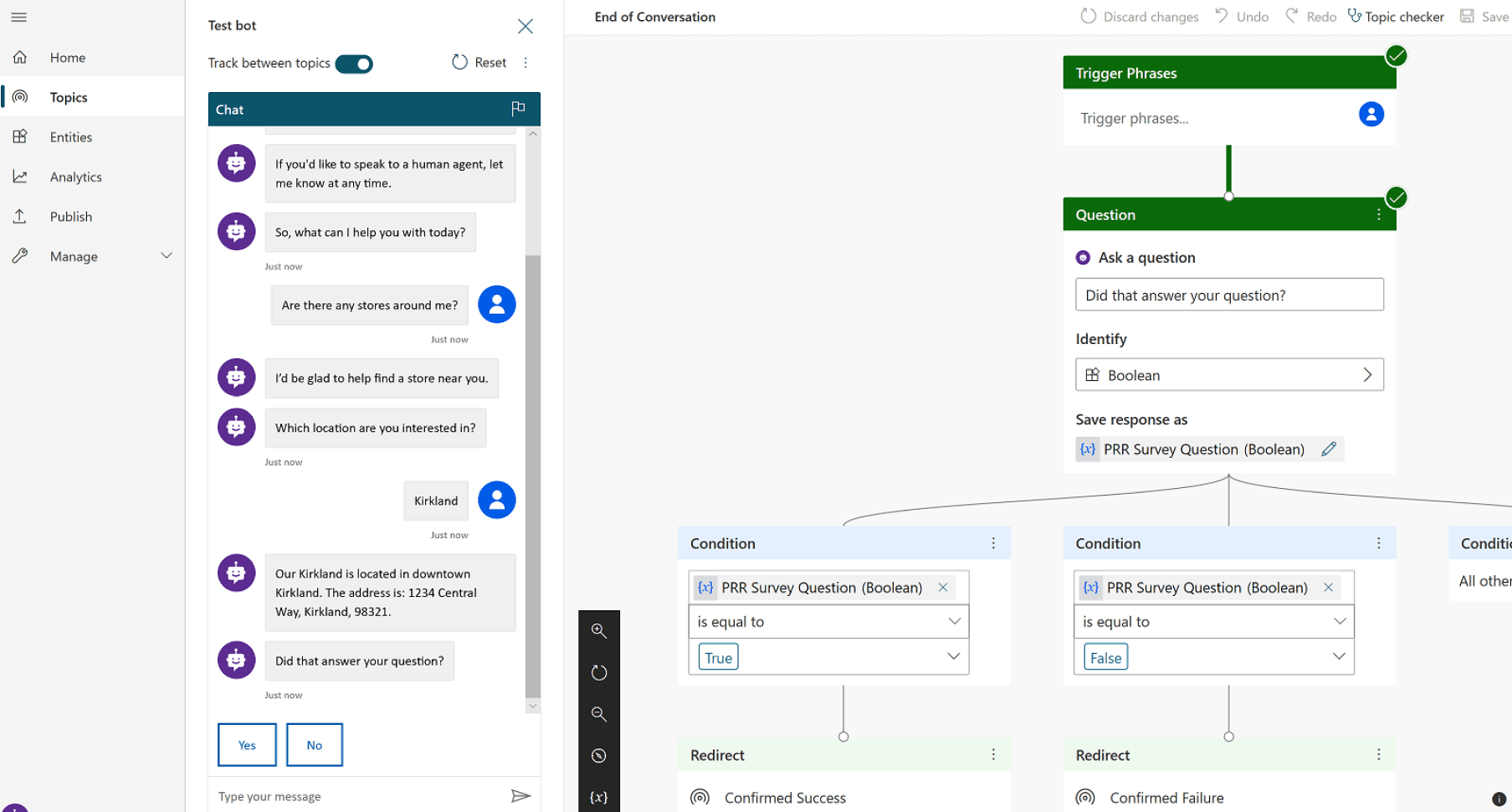 Boost productivity with seamless, automated, business-critical workflows—without writing code.
Azure Logic Apps is a leading integration platform as a service (iPaaS) built on a containerized runtime. Deploy and run Logic Apps anywhere to increase scale and portability while automating business-critical workflows anywhere.
Deploy and run logic applications in Azure, locally, and on premises. Enable private endpoints, simplified virtual network access, and deployment slots.
Develop, debug, and test on Windows, MacOS, and Linux using Visual Studio Code. Deploy multiple workflows to a single logic app, simplifying automated deployments and CI/CD pipelines. Support stateless workflows to enhance performance for request and response scenarios. Get near real-time telemetry with integrated support for Application Insights.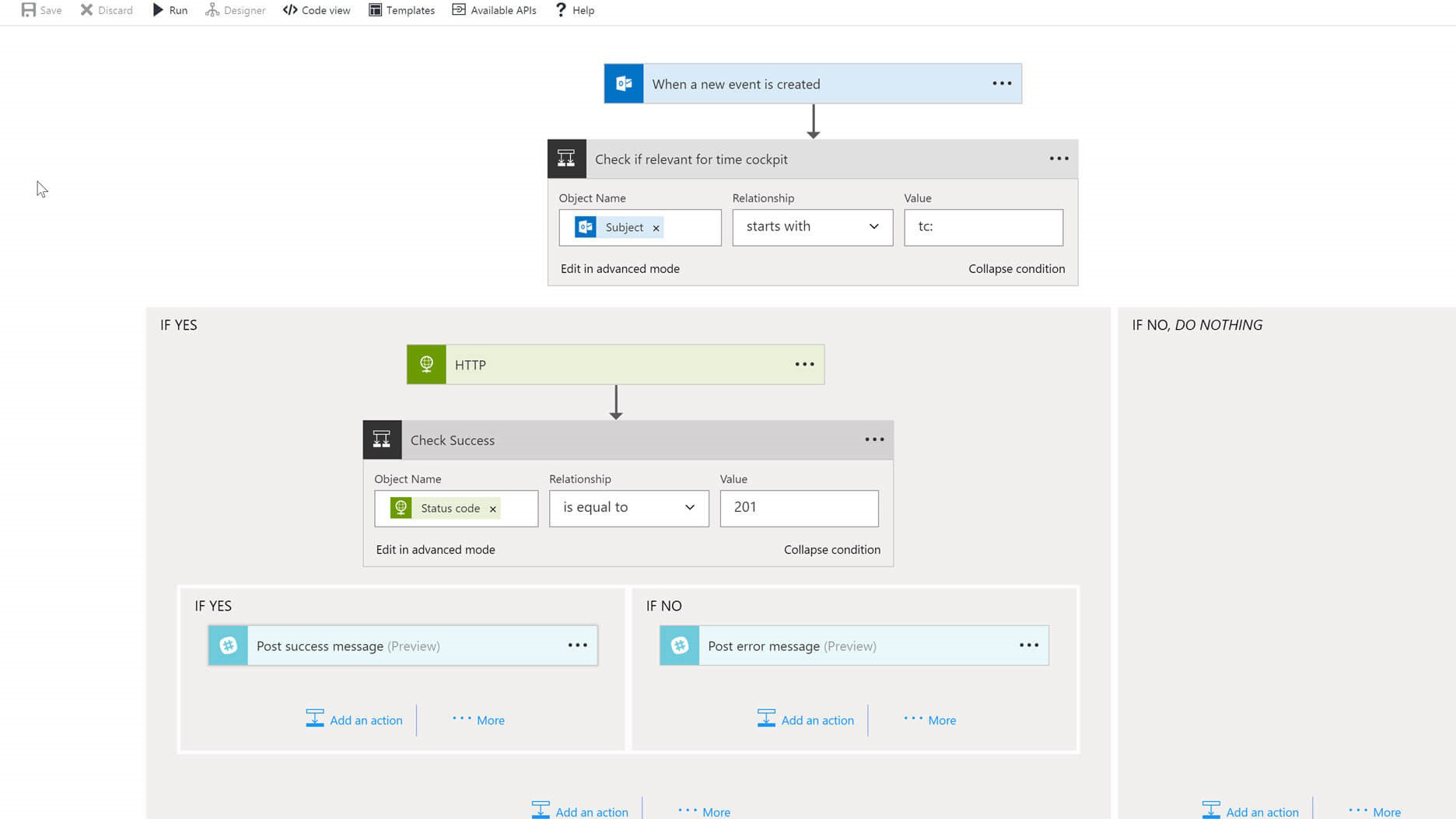 Gain insights, make better decisions—across your organization. Capture real-time data from Power Apps, Power Virtual Agents, and Power Automate, then allow your team to take the right actions with key insights from Power BI.
Get real-time data, delivered where you need it. Give teams in the field the accurate, up-to-the-minute insights they need by embedding Power BI findings into Power Apps. Easily consolidate data from seemingly disparate sources to generate unique insights with Microsoft Dataverse, part of Microsoft Power Platform.