Testimonials – Novo Nordisk Pharmatech
NovoNordisk Pharmatech is using Microsoft Dynamics 365 to get a better customer overview. Even though the initial CRM solution at Pharmatech was implimneted by another supplier, the company has now chosen Techdio to be its CRM partner.
Vanessa Leon, International Marketing & CRM Manager at NovoNordisk Pharmatech says:
"Techdio are extremely service-minded and are ready to go an extra mile for the customers. That's why our choice fell on them. They respond quickly to our queries and follow through on tasks. As a customer, we feel safe in their hands.
All the four Techdio partners are experienced consultants. They are reliable and are good at understanding our business. I warmly recommend Techdio to other companies who are looking for an energetic and experienced CRM partner".
Vanessa Leon
International Marketing & CRM Manager at Novo Nordisk Pharmatech A/S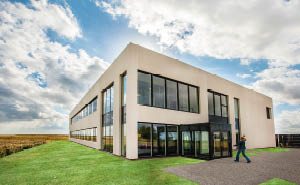 Duplicate Detection
Duplicate free data in CRM

Data integration
Scribe Elite partner & MVP house